This article is now outdated.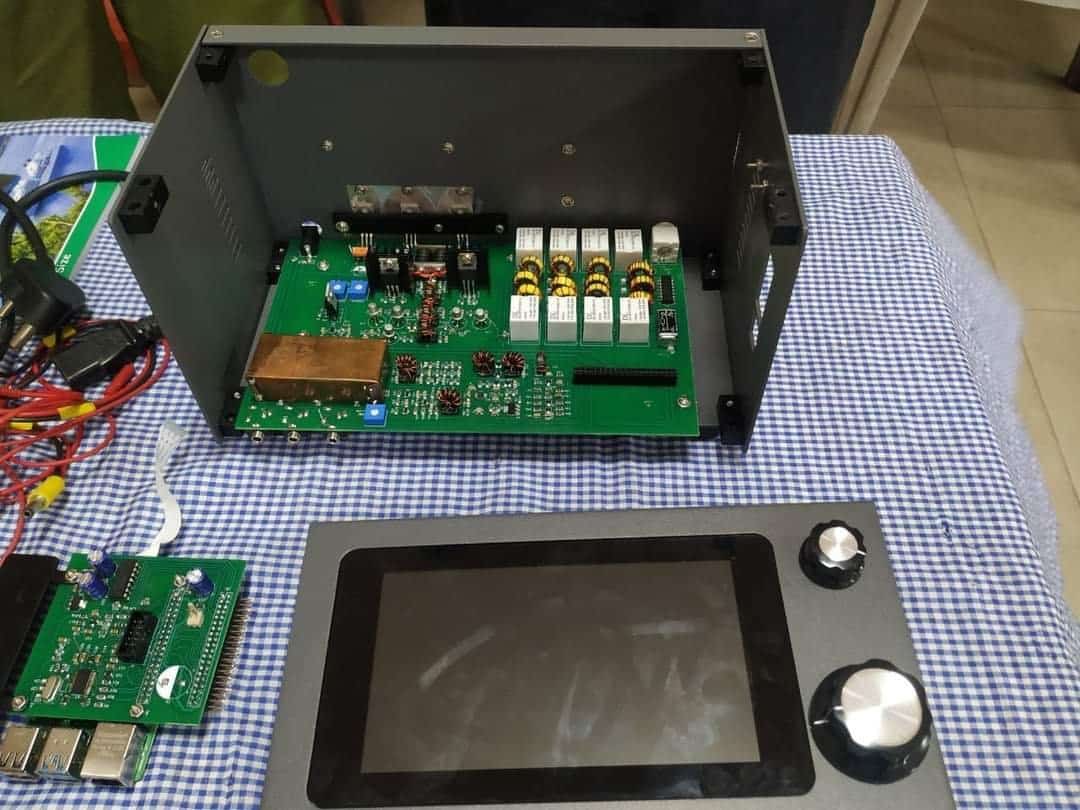 Ashhar Farhan VU2ESE demonstrated Hfsignals upcoming SDR transceiver – sBitx today at Lamakaan Amateur Radio Meet.
VU2ESE was working on this SDR Prototype for some time now. sBitx is the latest iteration of the popular homebrewer transceiver Bitx series started a couple of years by Farhan.
Keynotes
Raspberry Pi instead of Arduino – No more Arduino Code, sBitx code is written from the scratch for Raspberry Pi.
Power Output: 40 Watt ~ 20 Meters, 15 Meters ~ 25 Watts, 10 Meters ~ 10 Watts
Ditched IRF 510 for IRF Z24N for Finals
$250 for global buyers. Indian buyers would have to wait for now.
Display: 7″ Raspberry Pi Stock Display
Easy Digital Modes – FT8, RTTY, Free DV etc. No extra wiring is required.
Simple Integration with existing Linux Desktop or Remote Login via SSH or VNC
Here's the Github for sBitx: https://github.com/afarhan/sbitx
Do you think It's Ham Radio is worth subscribing to?