sBitx SDR Transceiver is now available for order from hfsignals.com. sBitx SDR Transceiver comes down from the long line of the world's most popular Bitx transceivers.
You have two buying options
Buying Options: Fully Assembled $499 | Board Set $270
Board set comes without the Raspberry Pi, the Display and the Microphone.
Key Features:
The PA uses IRFZ24N transistors which can are easily replaced.
40 watts on 80m and 40m, go down to 20 watts on 15m and 6 watts on 10m
3 section low pass filters for clean transmit output.
Two VFOs with split function, incremental tuning.
Speech compression for SSB
Better than 43 dbc suppression of spurious emissions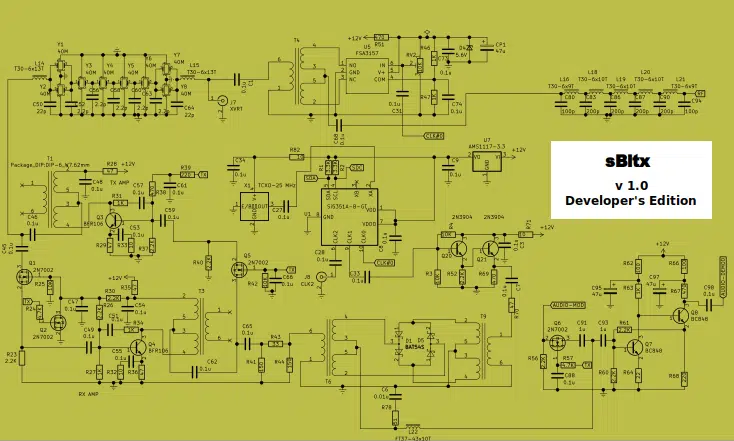 The sBitx is a 40 watts, fully open source, high-performance HF SDR transceiver with in-built popular modes like the FT8, RTTY, PSK31, etc.
The sBitx's actually uses a conventional superhet architecture along with SDR elements to build the simplest & hackable SDR.