Attention HAM operators and space enthusiasts! @DoT_India allowed call sign /3CY as a tribute to #Chandrayan3 MISSION . Now, HAMs worldwide can proudly celebrate and promote India's space achievements. Callsign AT2ISRO is also issued for this celebration. #hamradio #Chandrayan3 pic.twitter.com/wz7fcG4rnR

— DoT India (@DoT_India) August 23, 2023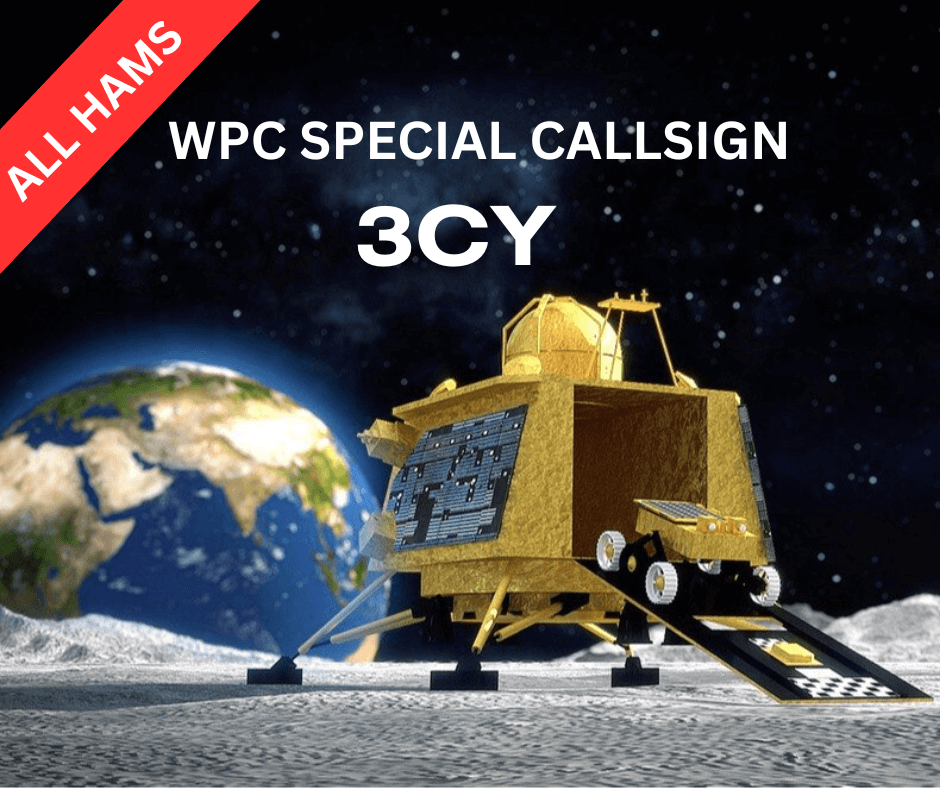 WPC has today released a special suffix block for all Indian Ham Radio Hobbyists to commemorate the success of India's Chandrayaan 3 mission. All Indian Amateur Radio operators can use the suffix "3CY" from 23rd August to 30th August. WPC usually allocates special callsigns to commemorate special events and occasions. This is the first time in recent years that WPC has decided to create a suffix for all VU Hams.
Chandrayaan-3 is the third Indian lunar exploration mission under the Indian Space Research Organisation's (ISRO) Chandrayaan program. The success of this mission has made India the first country to reach the south pole of the moon!
WPC-CIRCULAR-SPECIAL-CALLSIGN-3CY-CHANDRAYAAN-3