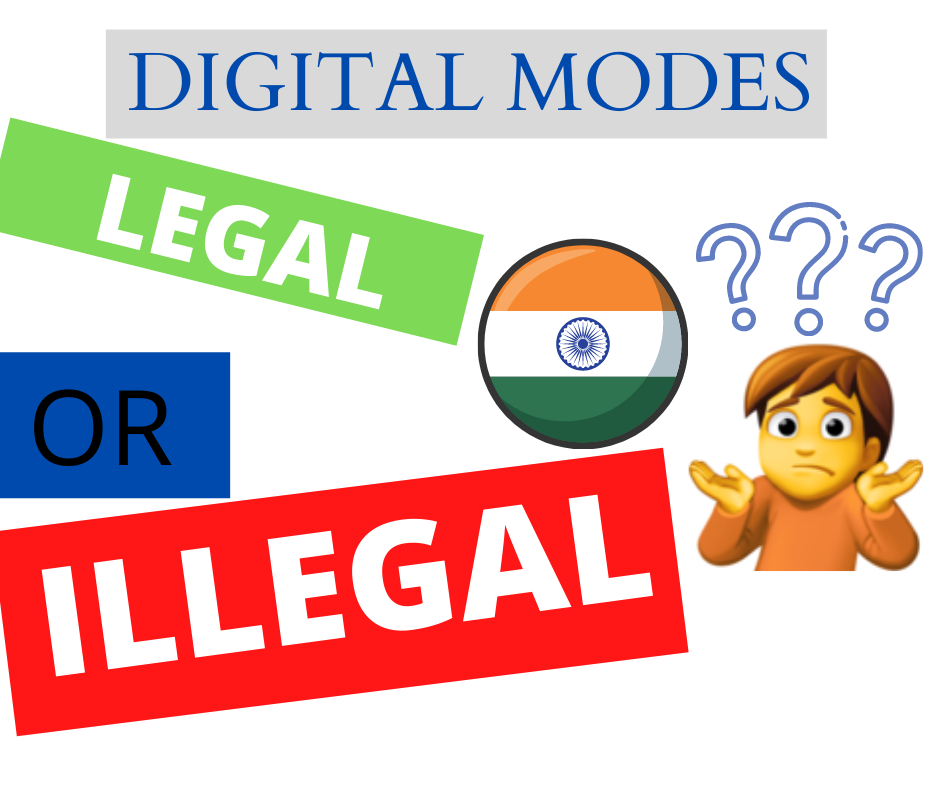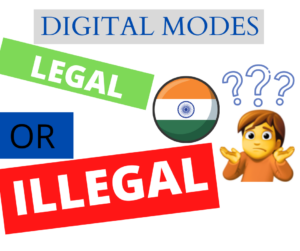 UPDATE:  DIGITAL MODES ARE ILLEGAL
SOURCE:
RTI Online __ Online RTI Information System
Even though there are many amateurs from India riding the airwaves using various popular digital modes like FT8, WSPR, APRS, PSK etc, It's Ham Radio didn't discover any documentation from WPC to support the claim – Digital Modes are Illegal, as reported by some amateurs from India. WPC has simply said absolutely nothing about operating digital.
However, we did want to verify the fact for sure, We discovered couple of proposals submitted by Vigyan Prasar to the National Frequency Allocation Meet from 2010 which talked about the inclusion of digital modes. We reach out to OM VU2MUE – Sandeep Baruah of Vigyan Prasar to understand – if it's illegal to operate digital as claimed by some amateurs. We came to understand – WPC is aware of this request and has acknowledged the proposal forwarded by Vigyan Prasar, however haven't formulated any rules or guidelines for digital modes.
NFAP-2010 PROPOSALS from Vigyan Prasar DST to WPC Amateur Radio Service for INCLUSION of Modes of Emissions ANNEXURE-II
Some digital modes like RTTY became quite popular right after surplus RTTY equipment from WWII hit the market and was modded for ham usage. So you see digital Modes are ancient! Yet India have no formal rules on them!
So, here's the bottom line – When it's not written as illegal, the general thumb rule is it's legal, however, it would be nice if WPC clears the air and come out clearly on this!
Do you have to say something? Drop us a comment. Until then 73s
Do you think It's Ham Radio is worth subscribing to?