There are many ham radio logbooks softwares for Windows and Mac users. This article is for Linux users and who also happens to a ham! Linux + Ham Radio is an awesome combination. Infact many of the fun amateur radio diy projects happen around the open source ecosystem. Now, This is beyond the scope of this article to make you understand Gnu/Linux & Open Source Philosophy. We leave it for some other day!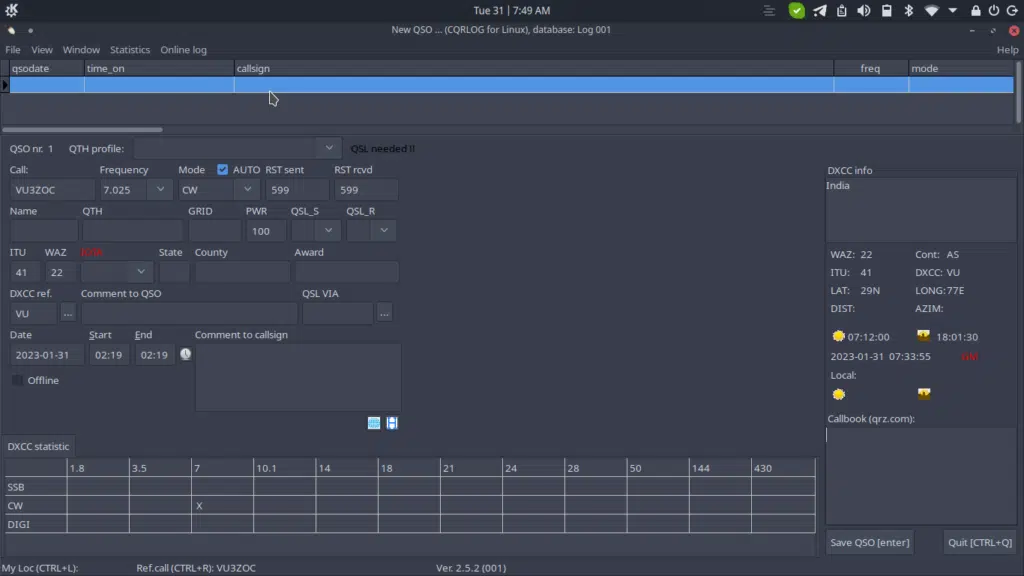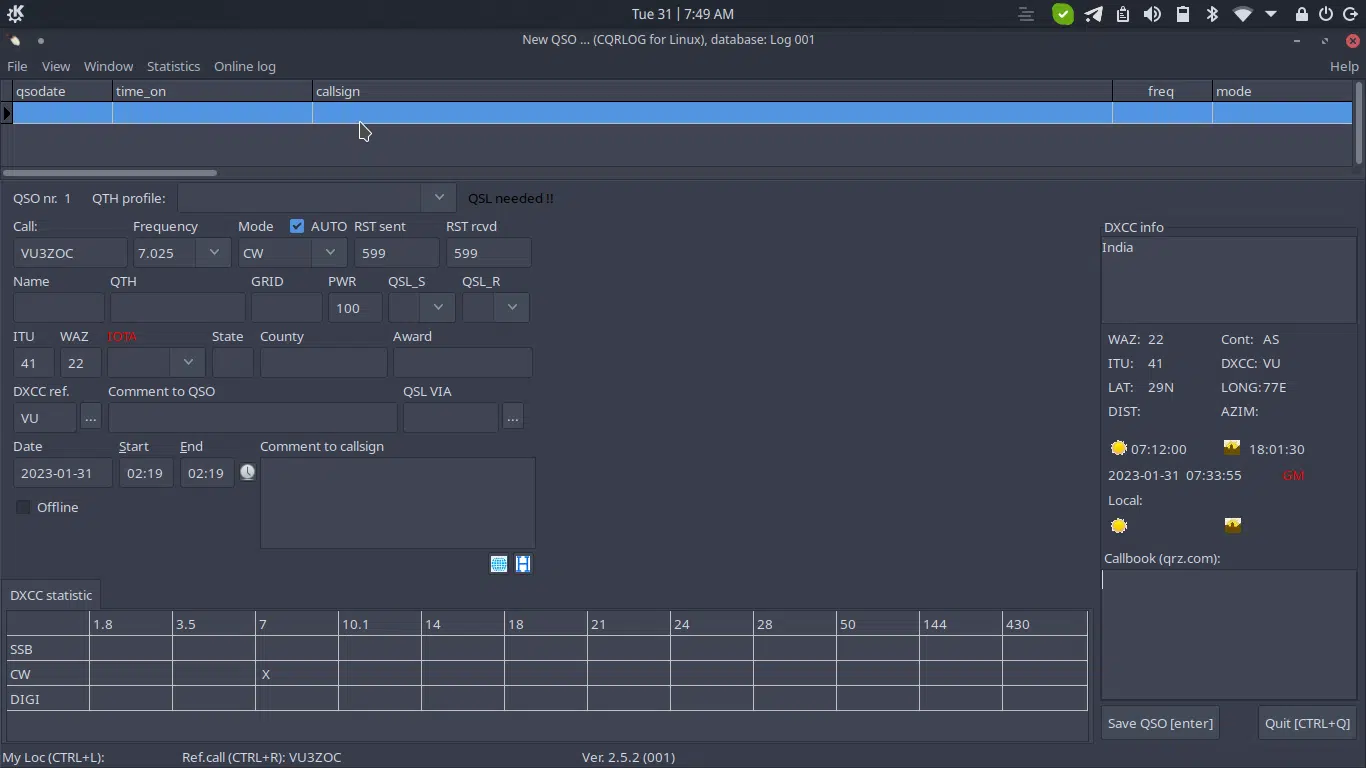 CQRLog is a ham radio logger based on MySQL database ( You can also use MariaDb without issues) based on the famous hamlib libraries which are supports 140+ radio types and modes. CQRLog features DX cluster connection, online callbook, a grayliner, internal QSL manager database support and a most accurate country resolution algorithm based on country tables developed by OK1RR. CQRLOG is intended for daily general logging of HF, CW & SSB contacts and strongly focused on easy operation and maintenance.
The interface looks very clean and user friendly for new hams trying to log contacts. The best part is QRZ and LoTW works seamlessely. CQRLog works good mostly as a standlone logging tool with the required modes for making contacts.
During our testing, we discovered that lookups from HamQTH.com and QRZ.com isn't working as excepted like other popular subscription based tools for other platforms. You can read more about it here https://www.cqrlog.com/node/3458
Overall, we find CQRLog is good enough and pretty decent for any Linux users. You don't have to tinker much to setup the whole thing. Install a standalone MariaDb or Mysql server and get the binaries from the repostories. Or feel free to build it up from source. We installed CQRLog from Arch User Repository (AUR)
Let us know your thoughs about CQRLog
Github: https://github.com/ok2cqr/cqrlog
Telegram Group: https://t.me/cqrlog