Amateur Radio Operator Sarabjeet Singh Chhabra – VU2CUW is all set for the 42nd Indian Scientific Expedition to Antarctica (42-ISEA)  from December 9th.
A panel of 11 scientists at the Ministry of Earth Sciences in Delhi selected Sarabjeet to be a part of the logistics team, which is the support team to the primary research team. Each team is manned with two radio operators with radio equipment ranging from VHF hand-held radios for the base to mobile communications to high-frequency radio transceivers for long-distance inter-continent communications.
National Centre for Polar and Ocean Research conducts this expedition every year to the Indian Antarctica Base Stations  – 'Maitri' – WAP IND-Ø4 and 'Bharati'- WAP IND-Ø3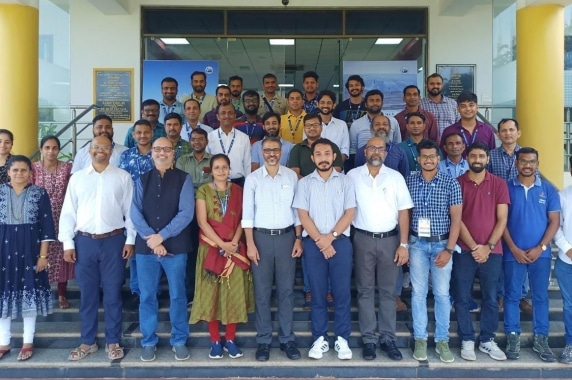 Two special call signs – 'AT42I' –  & 'AT42IND' has been applied with the WPC Wing of the Department of Telecommunication for this expedition.


Sarabjeet has already completed his pre-Antarctic training at the Himalayan hill station  Auli, Uttrakhand and is scheduled to report at Goa on 22nd November for another course of gruelling five-day training.
He learned about this annual expedition opportunity from Bhagwati Prasad Semwal – VU3BPZ.  Bhagwati has already been on this expedition to Antarctica. Sarabjeet's father, an ex-serviceman is also an amateur radio operator – VU2CRS. He also designs amateur radio equipment and antennas for the ham community through his startup –hobbytivity.com. He did his Bachelor's in Electronics and Communication at JMIT Radaur, and is also into 3D printing and designing and makes his own 3D printers. He also makes CNC machines and is into web designing as well.
Previous amateur radio operators who have made it to Antarctica
Bhagwati Prasad Semwal (VU3BPZ)
Rajesh Dabral (VU3LBP)
Dr. Ashutosh Singh (VU2IF) – First ham from India
Cdr. Harkirat Singh (VU3HKQ) – was active from Dakshin Gangotri, the Antarctic Research Base Station of India
Lt. Cdr. MS Prakash (VU2MSW) – was active from the Maitri base in Antarctica between 1991-1993
Source:
https://ncpor.res.in/news/view/643
http://www.waponline.it/vu2cuw-will-be-in-antarctica-as-a-team-member-of-the-42nd-isea/