Amateur radio enthusiasts are always seeking new ways to enhance their hobby, and one technology that has gained popularity in recent years is Raspberry Pi. This small and affordable computer has various potential applications in the amateur radio world, from equipment tracking to digital modes and beyond. In this article, we'll explore some of the innovative applications of Raspberry Pi in amateur radio, as well as the challenges and potential future uses of this technology.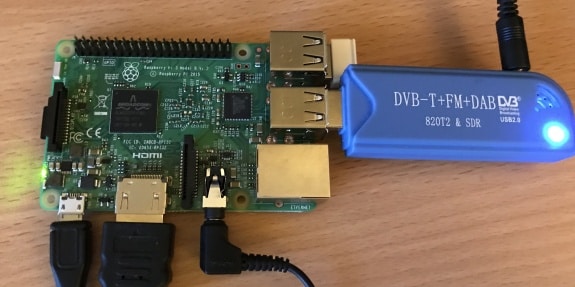 Innovative Applications of Raspberry Pi in Amateur Radio
One of the most exciting applications of Raspberry Pi in amateur radio is Automatic Packet Reporting System (APRS) tracking. APRS is a digital communication system that uses packet radio to transmit position and status information. By integrating a Raspberry Pi with a GPS receiver, it's possible to build a low-cost APRS tracker that can track the position of a vehicle or other mobile station in real-time. APRS trackers are popular among hams who participate in events like marathons or bike rides as they allow organizers to monitor participants' progress and ensure their safety.
Another area where Raspberry Pi is being used in amateur radio is digital modes. Digital modes allow hams to send and receive messages using text or image formats instead of voice. One popular digital mode is FT8, which uses an efficient encoding scheme to transmit signals over long distances with minimal power. With a Raspberry Pi and an audio interface, it's possible to set up a low-power FT8 station that can make contacts with other hams worldwide. Another digital mode that's gaining popularity is JS8Call, which uses a similar encoding scheme but also allows for the transmission of longer messages and file attachments.
Finally, Raspberry Pi is also being used in amateur radio for satellite tracking. With software like GPredict and a Raspberry Pi connected to a radio and an antenna, it's possible to track the position of amateur radio satellites in real-time and make contacts with other hams using these satellites as repeaters. This is an exciting application of Raspberry Pi in amateur radio, as it allows hams to make contacts using equipment that can be built at home for a relatively low cost.
Challenges of Integrating Raspberry Pi with Amateur Radio Equipment
While Raspberry Pi has many potential applications in amateur radio, there are also some challenges involved in integrating it with existing equipment. One of the most significant challenges is power supply. Raspberry Pi requires a stable power supply, ideally 5 volts and at least 2 amps, to function correctly. It's essential to ensure that the power supply being used is sufficient for the Raspberry Pi and any additional equipment connected to it.
Another challenge is interfacing with radios. Depending on the type of equipment being used, it may be necessary to build custom cables or adapters to connect the Raspberry Pi to the radio. Some radios may also require specialized software or firmware updates to work properly with Raspberry Pi.
Finally, there are other technical challenges involved in setting up Raspberry Pi for use in amateur radio. This includes configuring software and network settings, troubleshooting any issues that arise, and ensuring that the Raspberry Pi is secure and protected from unauthorized access.
Future Applications of Raspberry Pi in Amateur Radio
Despite the challenges involved, the potential uses of Raspberry Pi in amateur radio are exciting, and there are many possible future applications. One area where Raspberry Pi could be particularly useful is in remote station control. With a Raspberry Pi connected to a radio and an internet connection, it's possible to control a station from anywhere in the world using a web interface or other software. This could be useful for hams who have limited space or live in areas with restrictive antenna regulations.
Another potential use of Raspberry Pi is in the development of new digital modes. As the capabilities of Raspberry Pi continue to improve, hams may be able to develop new, more efficient digital modes that can
be used for long-distance communication with minimal power consumption. This could revolutionize the way hams communicate and allow for new and innovative modes of communication.
Additionally, Raspberry Pi could also be used to create more advanced APRS tracking systems. By integrating sensors such as temperature, humidity, and air pressure, it's possible to build a more comprehensive tracking system that can provide more detailed information about a vehicle or other mobile station's environment.
So, here's the deal
Raspberry Pi is a versatile and affordable technology that has many potential applications in the world of amateur radio. From APRS tracking to digital modes and beyond, hams are finding new and innovative ways to use Raspberry Pi to enhance their hobby. While there are some challenges involved in integrating Raspberry Pi with amateur radio equipment, the potential benefits make it a worthwhile endeavor. As the capabilities of Raspberry Pi continue to improve, there is no doubt that it will continue to play an increasingly important role in the world of amateur radio
You may also read this https://hackaday.com/2020/09/08/tutorial-for-setting-up-raspberry-pi-for-ham-radio-use/