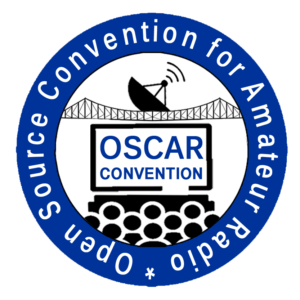 The upcoming amateur radio convention in Santiniketan, West Bengal, organized by OSCAR INDIA, will be held on the 23rd and 24th of September. This event will focus on the technical aspects of amateur radio while providing ample opportunities for attendees to connect and socialize. The convention aims to enhance participants' understanding of the latest technologies, equipment, and techniques in amateur radio through workshops, presentations, and discussions on various topics, including antenna design, signal propagation, operating techniques, and digital modes. Knowledgeable experts will be available to engage with attendees, who can also contribute their own experiences and knowledge.
Fees :
Delegate Registration: ₹ 480/- per person (Includes Delegate Kit & Participation Cert.)
Food: ₹ 315/- per person per day (Breakfast and Lunch Only)
Source: https://www.oc.beaham.in
How To Reach At Santiniketan For OSCAR Convention 2023
Bolpur-Santiniketan, located approximately 145km from Kolkata, is a popular tourist destination. Santiniketan holds a significant place as the abode of Nobel Laureate Rabindranath Tagore. The Visva-Bharati Vishwa Vidyalaya, the university he established, stands as a testament to his vision of holistic education and the promotion of arts and literature. Visitors to Santiniketan can explore the rich heritage and literary treasures associated with Rabindranath Tagore, making it a must-visit destination for admirers of his work.
Reach Santiniketan By Train
The most popular and convenient mode of transportation is by train. You can check the train connectivity from your location to Bolpur (Station Code: BHP) railway station, which is the closest station to Santiniketan. Use online platforms like the Indian Railways website ( irctc.co.in ) or reliable train ticket booking websites/apps to search for trains and book your tickets in advance.
Note: Plan your journey to major railway junctions like Howrah or Sealdah in Kolkata, which have regular train services to Bolpur. There are several trains that regularly operate between Howrah, Sealdah, and Bolpur, including popular ones like Padatik Express, Rampurhat Sealdah, Intercity Express, Kanchanjunga Express, and Satabdi Express.